Welcome to DSC`s first blog entry. We are excited to bring you up-to-date information about our company`s activities and share useful insights and tools for you and your business.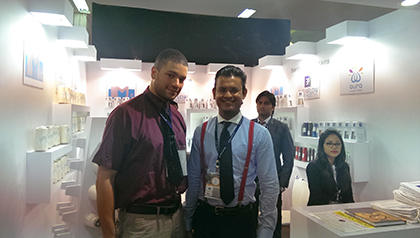 After developing a dedicated team in the Indian subcontinent, Dominique Strategic Consulting confirms partnerships with two groups in India and two in Bangladesh. DSC met with the Minister of Commerce in the Bangladesh parliament, as well as several prominent businesses, with activities 

ranging from medical devices, manufacturing, IT, investment, textile, tourism, real estate to renewable energy. Dominique Strategic participated in 3 exhibitions in India (Mumbai, New Delhi and Coimbatore) and was invited to speak at the Global Network Institute (Ahmedabad) on International Management. The team met with many interested parties in various industries and other SAARC and Southeast Asia countries..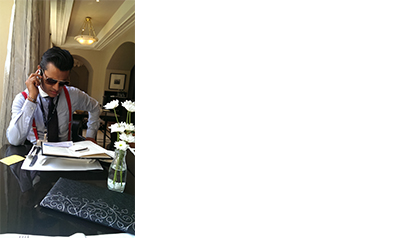 Here is a glimpse on the impact of the May Indian election favouring a BJP (Bharatiya Janata Party) majority with Narendra Modi at the helm.
Indian priorities beyond maxim "Minimum government, Maximum Governance":
Decrease food inflation. Increase food production by providing more water supply (including drinking) and micro irrigation to yield more crop. "Water to Every Field."

Greener renewable energy with a focus on solar power as primary source, possibly reducing the coal, oil and gas imports. "A Light Bulb in Every Home" (by 2019)

Focus on education and job creation, especially for the youth. "Skill in Every Hand"

Transportation transformation with modernization of railways, ports, national highways and creation of new world-class ports and low-cost airports.

Increase foreign ties, especially with world powers US, China, Russia, Japan and EU
We see point #2 as the most impactful and problematic for now. Trying to provide power to roughly the third of the 1.3 billion population still lacking electricity is no small task and something that the previous government failed to deliver. Having a functional light bulb does not prevent frequent and prolonged blackouts from happening however and the management of energy distribution across the vast country will remain a challenge. Coal and crude oil prices and availability may be affected as India is the fourth largest energy consumer worldwide (>210 GW) and uses about 40% of coal and 30% of oil and gas as energy source. Additionally, India has recently signed a deal with Russia to build the most expensive pipeline in history ($USD 30 billion) to supply oil  which was historically purchased in the Middle East, mostly from Iran. Lastly, it also remains to see if India will follow China and others like South Korea with pilot regional ETS (emissions trading schemes) for Carbon Market to plan a national scheme before the 2020 target of the implementation of the new amendments to the Kyoto Protocol to be agreed upon by 2015. In the meantime, India has a non-biding voluntarily pledged to reduce emission intensity* by 20-25% (excluding agriculture) by 2020 from its 2005 levels, while China aims to reduce by 40-45%. India plans to spend some $USD 11.7 billion to create over 20 GW in solar energy and hope to encourage foreign investors like GE who just announced an initial $USD 24 million investment in India solar plant last month. Too lessen the coal and oil dependency, India also counts on nuclear energy  (in Tamil Nadu for example) to increase. It plans 20 GW by 2020, 63MW by 2032 and 25% of total electricity consumed by 2050. It currently accounts for around 2%. This nuclear investment should require a cool (not coal) $USD 150 billion over ten years.

Point #4 is also noteworthy with increased emphasis on infrastructure meaning short to mid-term investments opportunities and long term efficiencies in transport inside and outside this land of "leaping giant".

*Emission per GDP